Specialty Classes
If you have decided that diving is a sport in which you want to really immerse yourself, then it is time for you to continue your dive education. Enrolling in a specialty course is a great way to hone your skills and learn some new ones. Continuing Education is exciting and limitless. Choose your personal combination of training and diving experience to reach your diving goals today!
Each specialty course will provide you certain benefits and gets you one step closer to your Ultimate Dive Experience. Whether you want to dive deeper, dive at night or find your way around like a pro underwater, we have the specialty course for you!

If you want to give the whole continuing education idea a trial run, take the new SSI Advanced Adventurer Program. During the Advanced Adventurer class, you will have the chance to try out five different specialty courses. You then make one open water training dive per specialty, and if you decide to take a full course in any of the specialties you tried, your preliminary dive counts toward your advanced certification. Look in the table below to see the qualifying specialties available.
Denver Divers specializes in customizing your continuing education training. Schedule an appointment with our training director or one of our instructors to assist you in customizing your continuing education training. Our goal is to prepare you for the adventure that lies ahead, as well as make sure you have a good time doing it.
COURSE OPTIONS
Bundle Your Courses & Save Money:
Specialty Diver:
Choose any two specialties priced at $65 and your bundled tuition is $110 and kit price is $100
($20 savings)
Specialty Diver with Nitrox:
Bundle Nitrox with one specialty priced at $65 and your bundled tuition is $155 and kit price is $115
($65 savings)
Advanced Diver:
Choose any four specialties priced at $65 and your bundled tuition is $200 and kit price is $180
($80 savings)
Advanced Diver with Nitrox:
Bundle Nitrox with three specialties priced at $65 and your bundled tuition is $250 and kit price is $200
($115 savings)
Master Diver:
Choose any four specialties priced at $65 plus sign up for
Stress & Rescue
and your bundled tuition is $350 and kit price is $220
($170 savings)

Note: CPR, First Aid, and emergency oxygen provider not included
Master Diver with Nitrox:
Bundle Nitrox with three specialties priced at $65 plus sign up for
Stress & Rescue
and your bundled tuition is $400 and kit price is $250
($195 savings)
Note: CPR, First Aid, and emergency oxygen provider not included
Courses Recommended to Increase Confidence and Safety
Nitrox Diver "EAN Nitrox" is defined as a mixture of nitrogen to oxygen in which the concentration of oxygen is greater than that found in air. Diving with Nitrox will increase your safety underwater, increase your bottom time, and reduce the fatigue that accumulates with multiple dives. You will learn all the necessary rules for planning dives with Nitrox and using Nitrox in a safe way. An important key point in the entire program is analyzing your own tank prior to any Nitrox dive.
We offer SSI, SDI, and TDI Nitrox Courses. All student materials can be accessed online. Through interactive learning, you can complete the required academic study and homework at home, and then come to class for the academic review and practical application sessions.
Diver Stress & Rescue: Be prepared for those unexpected emergencies. The Diver Stress & Rescue course will teach you about accident prevention and how to handle situations that might occur. You will learn how to avoid, recognize, and solve problems on the surface and underwater. Enhance your safety! The program is about avoiding, recognizing and solving problems on the surface and underwater. Prerequisites for the class include First Aid/CPR and Oxygen Provider.
Night & Limited Visibility: Night diving is not the only time you will depend upon the skills learned in this class. Lake diving is almost always in murky and dark water. Even the most spectacular reefs renowned for good visibility can become a challenge in bad weather. While diving at night you can discover a different side of this world and you can experience it from a completely different view. It is an unbelievable feeling to discover the mysteries held underwater when the sun goes down. Night diving is a whole new way to experience the underwater world.
Deep Diving: Today the recommended recreational depth is no more than 130 feet. Most dive operators like to keep recreational divers significantly above that mark. There are a variety of physiologic changes to your body and mind as you sink to greater depths. Learn more about the impact of increased water pressure at depth and that puzzling condition known as "nitrogen narcosis".
Underwater Navigation: To become a safe and confident diver, it is critical to develop an understanding of navigation. You will learn how to use a compass properly and navigate with a compass underwater, and how to apply natural navigation skills and find your way to get back to the exit point. All things do not look the same below the surface!
Courses Recommended to Improve Your Skills
Perfect Buoyancy: Don't be that diver, running in to the reef. Come to learn how to hone your perfect buoyancy. Proper buoyancy control can only be mastered with proper training. The Perfect Buoyancy program will improve your swimming position and reduce your effort which will lead to less air consumption. In addition, proper buoyancy control is the best skill for environmental protection.
Digital Underwater Photography: Learn the proper photography techniques to get better results instantly and teach you how to optimize your camera system with valuable accessories. The DIGITAL UNDERWATER PHOTOGRAPHY course can be learned in the pool/confined water or directly in the open water. This makes it a perfect "winter specialty" which can be done just before your diving vacation.
Equipment Techniques: Your Total Diving System is like a buddy underwater who you need to be able to rely on at any time. You will learn about equipment selection best suited for you, care and maintenance of your equipment, and how to properly store it; to ensure performance and extend the lifetime of your equipment.
Wreck Diving: "Diving on wrecks means diving in the past - and it is always related with a certain thrill..." It is an unbelievable experience to see a big ship from a bird's perspective and to glide towards the captain's bridge. But there are also tragedies related to wrecks. Diving on wrecks is exciting and there are some potential risks too, but with the right training WRECK DIVING will become a great adventure. During this specialty course you will learn where and how to get background information on wrecks, how to locate wrecks and how to prepare for a wreck dive. During the 2 mandatory dives you will apply the correct wreck diving techniques, as well as, evaluate and avoid the potential risks while diving on wrecks.
Search & Recovery: In this class you will learn to perform different search patterns with the help of ropes and compasses, and to plan search and recovery operations in a team. You will also learn the correct handling of one or more lifting bags in order to bring heavy objects securely to the surface.
Science of Diving: Science of Diving addresses all the areas of diving knowledge in a detailed and comprehensive manner: Physics, Physiology, Decompression Theory, Aquatic Environment, and Diving Equipment. If you are simply interested in diving or plan to become a Dive Professional the Science of Diving program is what you need!
Upcoming Course Dates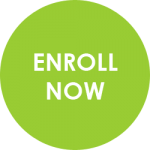 How far will you go?


Specialty Diver
Requires:
12 Logged Dives
2 Specialty Programs
Advanced Open Water Diver
Requires:
24 Logged Dives
4 Specialty Programs
Master Diver

Requires:
50 Logged Dives
4 Specialty Programs
Professional Level Certification