Temporary Closure
Denver Divers and the Swim School of Denver is closed until further notice, staying in line with all recommendations and requirements from our local government representatives. We are doing everything we can to keep our community safe and our customers and staff healthy.
We encourage all scuba and freedive students to continue learning online – we will be offering all courses that we are able to teach virtually through GoToMeeting as a platform.
We also have a fully functioning online shop (with great deals) and are offering free shipping within the lower 48 United States! We also offer concierge delivery within a 10-mile radius of our 6th and Milwaukee Street location; so long as we stay within governmental requirements as they come through.
Swim School Temporary Closure
Swim lessons from Monday, March 16th - Friday, March 27th. We will then maintain our previously - scheduled spring break from Monday, March 30th - Friday, April 3rd. This is in line with the Denver Public Schools decision to extend spring break for this same amount of time in response to growing concerns about coronavirus (COVID-19).
We currently plan to remain closed for swim lessons until at least April 16, 2020, unless conditions call for an alteration. We will continue to follow the city updates and will be evaluating daily. If we are able to reopen any sooner, we will do so.
Currently enrolled swim families, please be diligent in checking your email for further updates. New swim families, we look forward to having you in our program. Feel free to browse our website for more information on our program and to send inquiries to our swim staff. We look forward to seeing you in the water soon!
Scuba/Snorkel/Freedive Courses
To keep all of our instructors and students safe, we are currently offering virtual learning only. We are conducting as many class offerings as we can, following the same guidelines and standards of teaching as we would in classroom.
If you are currently enrolled in a course and are wanting to reschedule, we have and will continue to have a very flexible free rescheduling policy. Please call or email us to reschedule any upcoming classes. Your health is of utmost importance to us and we look forward to seeing you underwater soon!
TRAVEL RECOMMENDATIONS - DENVER DIVERS GROUP TRAVEL NOTE
You saved all your pennies to travel to a tropical destination for scuba diving and all of a sudden, a world pandemic is messing with your plans. As a business that relies heavily on travel, we understand how you feel.
What happens if your plans change mid-trip?
Will your money be returned if you end up having to cancel your trip or if your trip is cancelled due to travel restrictions?
None of us can answer all these questions clearly, especially as each travel operator (airlines, hotels, dive shops, etc) has a different cancellation policy and response to the coronavirus travel worries and bans. The good news is there are a lot of resources out there to help you navigate what to do and what may happen with your travel plans.
Current Group Trip Bookings: Ali (alimiller@denverdivers.com) is available to answer questions at the shop regarding group travel. Each trip has a different cancellation policy, and most of our trips are months away, which allows us time to see what happens with coronavirus and travel. We are being as flexible as our vendors will allow, so please reach out with questions.
Future Group Trip Bookings: Most of our future trips are sold out, but if you decide to put a deposit down on a trip, please make sure you look in to travel insurance right away, as the earlier you purchase insurance, the easier it is to get "cancel for any reason" coverage. Please read on for more information about travel insurance and the coronavirus. Our cancellation policy is typically a non-refundable deposit, but if we can fill our space, we will refund all that we can recover.
Travel Insurance: Every company is different, but the basic message is that most policies will not cover you if you cancel because of the coronavirus outbreak. The ONLY insurance that will cover you if you cancel because you do not want to travel during the coronavirus outbreak is "Cancel for Any Reason" coverage - which is an additional fee on top of traditional travel insurance. You must have already purchased this prior to the outbreak and even then some companies are not covering coronavirus as a reason for cancellation.
Purchasing Travel Insurance Now: Coronavirus will still not be covered as a reason, but if you are sick and cannot travel and that is a reason covered in your insurance policy, then you are covered. Please call your travel insurance company directly to discuss what is and is not covered. Here are a few good companies to research for future travel insurance coverage:
Individual Country Travel Advisories: IATA, an international travel consortium, has compiled a list of all travel restrictions for each individual country, which is a GREAT resource for current information for each country you may be traveling to now or in the future.
Stay at Home Specials
Special Thank you to all Medical Professionals:
As a thank you for all the hard work you are doing now, we want to offer some fun for later. Just show us a business card or medical profession ID and enjoy the following:
$100 off Open Water Diver Class, Advanced Open Water Diver Certification or Master Diver Certification - sign up and pay now through the end of June, take the class anytime, no expiration date
20% off all retail sales through the end of June
To take advantage of this special, please email us a copy of your ID or business card at scuba@denverdivers.com and we will get you started on your next adventure!
Marine Ecology Home-Study Bundle:
Choose 5 specialties from the following: Marine Ecology, Fish Identification (choose your location), Coral Identification, Shark Ecology, Manta & Ray Ecology or Sea Turtle Ecology

Digital materials bundle: Regularly $375, on sale for $250
Contact us to set up your 2-hour lectures to complete your certification in each specialty chosen

Set of five virtual lectures with unlimited co-participants (family members wanting to learn but not get the certification card) costs just $150 for all five lectures
To get certified in each specialty, each student has to own their own digital material, BUT if you just want to learn, we are also offering:
$50 virtual lectures on each ecology topic offered by SSI - Includes unlimited co-participants, so contact us to take the boredom out of your day!
Master Diver Challenge: Get an additional $100 off our online pricing if you schedule your in-class reviews virtually with one of our instructors during the temporary closure of our facilities
Individual Specialties: 20% off classroom and materials for all courses that we can conduct via virtual learning!
Includes: Deep Diving, Night & Limited Visibility, Nitrox, Computer, Boat, Science of Diving, Underwater Navigation, Fish ID, Marine Ecology, Shark Ecology, Coral ID, Sea Turtle Ecology, Manta and Ray Ecology
To take advantage of any of the above specials, simply log in to our scuba scheduler, sort by "Virtual Learning" and purchase your desired materials. Once we get a notice you have purchased the materials, we will contact you to schedule your course!
Please email scuba@denverdivers.com with questions!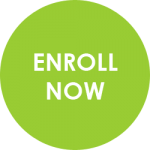 ---
Online Shopping Specials
Clearance Corner: at least 30% off all items
20% off Wetsuits with free exchanges as long as they have not been used
20% off in-stock Computers (excluding Shearwater) including a free virtual tutorial with one of our instructors
Custom packages sent direct to you for 15%-25% off depending on components. Email us (scuba@denverdivers.com) with what you need, and we can find the best options for you!
15% off all in-stock masks, snorkels, booties, and fins