Freediving
Take your snorkeling to new depths on one breath by learning the fundamentals of freediving. Not only does freediving allow you to experience the underwater world in a bubble-less environment - it also can allow you to explore depths hard to reach by scuba.
Whether you are just getting your fins wet in the sport, or are more serious about reaching deeper depths, the SSI Freediving Basic course is the perfect first step to safely enjoying this growing sport. If you want to get certified as a Level 1 Freediver, just add two open water freedive sessions to you basic course.
CLASS

All Levels
Pool Practice

Level 1
Class & Pool


Level 1
Open Water

Level 2
Class & Pool

Level 2
Open Water

Tuition:

$25

$175

$125

$175

$200

Duration:

1.5 hours

12 hours

4 hours

6 hours

6-8 hours
Minimum Age: 12 years old (15 years old for Level 2)
Academic Material Fee:
Level 1: $90
Level 2: $70
Includes:
Online downloadable interactive course
Online certification card
Plastic certification (if desired)
2 years access to online logbook
Paper logbook
Required Documents:
Course Includes:
Use of all training equipment including mask, fins, snorkel, & wetsuit
Low 4-to-1 student to instructor ratio allowing for quality individual training and plenty of practice time in the water
FREEDIVING POOL SESSIONS

Open to all freedivers who have complete at least the Freediving Pool (Level 1 class and pool) course. During this one and a half hour session, we will go over skills for improving your bottom time, depth, and breath-hold times. In addition, this is great conditioning for becoming a freediving pro!
FREEDIVING LEVEL 1 CLASS & POOL

Freediving Pool certificaton is your chance to get wet and experience what freediving is all about. Signing up for a Freediving Level 1 Class and Pool course is a great way to decide whether getting a Freediving Level 1 certification is right for you.
Seminar: Freediving equipment and safety & review of freediving skills and how to further your freediving career
Pool Sessions: Learn the basic kicking styles, pool disciplines, and safety skills for freediving & learn proper headfirst dive/duck dive techniques, breath control and further safety skills
We have designed the Level 1 class and pool course to allow you to choose your own schedule. Seminars will be scheduled on an as needed basis, or once per quarter. Pool Sessions are open to Level 1 students as well as our freediving community. This allows Level 1 hopeful students to be able to learn all about freediving in a fun environment and from not only their instructor, but from fellow freedivers.
When you sign up for a Freediving Level 1 Class and Pool course, you will be able to choose one seminar date and up to 6 pool session dates to complete all the skills and knowledge review before you are ready to do your open water dives. While you may complete the skills for Level 1 Pool certification in as few as two pool sessions, we want you to still come practice, and engage in the freedive community, so you will have up to six sessions in your package and then will be able to buy additional sessions as needed.
FREEDIVING LEVEL 1 (OPEN WATER SESSIONS)
This class will take your academic and pool learning to the open water. This is the introduction to the purest form of diving!

Learn proper breathing techniques, familiarize yourself with diaphragm breathing and take a deep breath like you never have before. In the SSI Level 1 Freediving course you acquire the proper skills and knowledge to participate in Freediving to depths of 60 ft. (20 meters) in the most relaxed and safest manner possible. You will develop the skills necessary to train your body to be more efficient with breath-holding, gain better respiration and muscle flexibility and learn new skills to take your Freediving to the next level.

In addition to Basic Freediving, Freediving Level 1 requires an additional session in an open water setting. In order to become a Level 1 Freediver, you will need to complete two open water dive sessions either at the Blue Hole in Santa Rosa, New Mexico, or on one of our many upcoming group trips!
FREEDIVING LEVEL 2
Take your freediving to the next level with our Freediving Level 2 course! You will learn advanced equalization techniques, breath-hold training and stretching techniques, and how to properly execute a deeper dive using the "freefall" technique and proper weighting. Class and pool will be conducted at Denver Divers over the course of two sessions. In order to become a fully certified Level 2 Freediver, you will need to complete three open water dive sessions either at the Blue Hole in Santa Rosa, New Mexico, or on one of our many upcoming group trips!
Upcoming Course Dates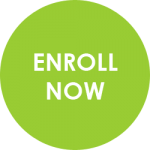 Where Can I Freedive?

The short answer to this question is everywhere there is water! But, in Colorado we do not have water deep enough to truly practice freediving, so we travel to gain these depths and find fun places to practice our sport.
Open Water Dive Options
Join us in Grand Cayman
May 5-12, 2018

Blue Hole, New Mexico

Group Trips
What's Next?

If you enjoy the underwater world and want to spend more time at depth without having to come to the surface for a breath, then scuba may be a perfect sport to add to your resume.
Get Certified!
Already certified to scuba dive? Love the feeling of being in a bubble-less underwater world? Then Rebreather Diving may be a next step to a new sport for you.
Rebreather Diving