The Swim School of Denver
About Us
The Swim School of Denver has adopted a teaching philosophy unique in the swim school industry. We believe that infants and toddlers who have first mastered survival skills are safer swimmers who learn traditional strokes more thoroughly and quickly. Our documented curriculum is a blend of traditional survival swimming technique and swim stroke instruction.
In a 2010 policy statement, the American Academy of Pediatrics advocates survival swimming lessons for children as young as one. These recommendations are based on recent studies that show toddler swimming lessons reduce the incidence of drowning dramatically.
We believe that a sequential series of short classes is most effective for young beginning survival swimmers. We strive to teach young children to punctuate forward motion with a back float to rest and breath. Upon the completion of private survival classes or when recommended by your instructor, all students who can successfully rest and breath on their backs are encouraged to join a group class for retention, enjoyment, and skill enhancement.

We are not affiliated with Infant Aquatics.


Meet the Swim Staff
Emilly Kays
Executive Director

The Swim School of Denver is delighted to count Emilly Kays as an officer of the organization and director of the swim program. She is responsible for the development of the unique curriculum that blends swim training techniques with the latest in child development theory. While she was initially trained as an Infant Aquatics instructor, Emilly's approach at The Swim School of Denver has evolved significantly to embrace and value the feelings and developmental milestones of each of the children whose training she oversees. In addition to her administrative duties, Emilly carries a full teaching schedule.
Emilly's entire career has been devoted to teaching and to young children. With a degree in Child Development, she has worked in preschool education in the Montesorri system. Emilly and her husband, Ted, are also avid scuba divers.
Caroline (Cada) Koone
Operations Director

When Cada joined The Swim School of Denver more than six years ago, she was just going to stay a few months. Despite considerable challenges inherent in growing a small business, she stayed and is the brains behind the scheduling and finances of The Swim School of Denver. Since she swam competitively through high school, she brings a wealth of knowledge to The Swim School stroke curriculum. Cada still does a great butterfly!
Cada graduated from the University of Denver with a Bachelor's Degree. She is from New Orleans and spends time traveling with her family all over the world when she is not in the water or buried in her computer!
Cheryl Klatt
Swim Instructor - all levels

SSI Snorkeling Instructor

Cheryl came to Denver Divers via several other instructors at the shop. She has come to be an integral part of the swim, retail and inventory-management operations in the shop. She also teaches kids how to snorkel - a completely different task than for adults. She is, of course, an open water diver and travels frequently with the shop.
Cheryl has a BA from the University of California at Berkley - in history.
Christine Bloch
Swim Instructor

SSI Snorkeling Instructor

Long a customer of the shop, Christine came to purchase – left – and came right back to tell us that "I'm really happy when I'm here. Can I work here?" The rest is history! Today when she's not in the water, Christine helps Ali with the shop's active travel schedule.
She has been a swim instructor for nearly four years. She is also a snorkeling instructor. Christine's daughter learned to dive this year and has already been on three dive trips!
Brooke Dixon
Swim Instructor

Brooke was raised in Denver, but spent most summers on the beaches of Santa Barbara trying to spot whales, save beached sea lions, and fit as many people on a single ocean kayak as humanly possible. Upon graduating with a Natural Resources degree from CSU, she promptly moved to Catalina Island where she taught marine biology and took 4th-12th graders snorkeling, kayaking, and surfing for three years.
While on the island she discovered her love of SCUBA and obtained five dive certifications including California Reef Check which required that she learn all of California's species of abalone! Brooke moved back to Denver last year and has been doing a lot of traveling. When she's home; she closely monitors her fantasy football team and cheers for the Kansas City Chiefs. She also enjoys hanging out with her two land sharks, Mako and Thresher, and paddle boarding on our tiny Colorado reservoirs!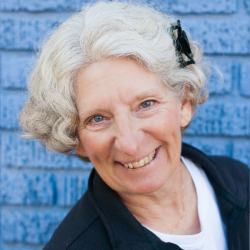 Melissa Wilson
Swim Instructor

Melissa's path to The Swim School of Denver was through diving. As a long-time Denver Divers customer, Melissa attended our annual Christmas party several years ago. During the evening she learned that she could teach young children to swim and signed up!
Melissa is a retired accountant with three grown children and four grandchildren. She loves kids – obviously - and loves the water, so the marriage of kids and water was a natural one. As a military wife, she traveled to parts far and wide including a long stint in Germany. As an avid diver, Melissa has been to parts farther including the Indonesia, Cabo Pulmo, and Saba within the recent past. Melissa also skies, hikes, camps, and is a triathlete.
The Swim School of Denver is delighted to have her teaching the youngest of our little students.
JudyAnn Cummings
Swim Instructor

The Swim School of Denver is proud to offer swim students the services of gifted triathlete, Judyann Cummings. She has successfully competed at the international and national levels, consistently placing on the podium. In 2008 Judyann was a national age-group triathlon champion among hundreds of competitors. In 2009 she placed first in the Perth ITU Long Distance Triathlon World Championship sponsored by the International Triathlon Union. In 2010 Judyann was inducted into The Sports Women of Colorado Hall of Fame for Triathlon.
Although Judyann was born in Oklahoma, she has lived in Colorado since she was nine years old. She started swimming when she was seven and joined a swim team when she was 12. Judyann continued to swim competitively through college at Colorado State University.
In addition to her rich competitive career, she has worked as a personal trainer and a triathlon coach for 14 years. She has been working at Denver Divers and The Swim School of Denver since February 2017, and she reports, "It has been a joy teaching the adults and kids to swim. I am so happy to be a part of this special and gifted team."
Judyann offers this quote as a good one to live by: "Do what makes your soul shine."
David Hartman
Deck Manager

David Hartman writes, "I love it here at Denver Divers. I feel at home and really enjoy the staff, the students, and their parents." Not surprisingly, Judyann's husband is also an athlete of long standing. In college in both Kansas and Illinois, he was a runner and after retirement he became a duathlete competing in both running and cycling races. This past January he and Judyann went snorkeling in Hawaii.
David's undergraduate work was in biology. He coupled his love of biology with his joy in teaching young people by teaching field biology at Philmont Boy Scout Ranch during those summer months between college semesters, During his two-year stay in India with the Peace Corps, he became an agriculture specialist. He earned advanced degrees in Kentucky and California and worked as a minister and a psychotherapist until he retired.
His favorite quote is: "Life is not measured by the number of breaths we take but by the moments that take our breath away."