Try Scuba
Not sure if scuba diving is for you? Enroll in our Try SCUBA class and find out!

To "try scuba," don full scuba gear and stand on our four-foot pool ledge to get used to the idea. Once you are ready, you can duck into the four-foot depth and try breathing the air in your tank through your regulator, supported by your BCD.

Like the sensation? Step off the four-foot ledge and try swimming in the 10-foot depth of the Denver Divers heated, salt water pool, surrounded by tile dolphins, fish, turtles, and other critters. Once you are comfortable, trying playing underwater frisbee or dodging bubbles generated by our H2Odyssey TORID Pulse "bubble guns."
Price: $50 per person
Study Materials: Optional FREE study course from SSI*
Duration: 2 hours
Required Documents:
Required Videos:

Includes:
Use of all necessary scuba equipment
Expert instruction by an SSI-certified instructor
Interactive digital online training materials
Full credit toward your Open Water Diver Course when you decide to take the plunge!

FUN!
*Once you have registered for class, Denver Divers will request your FREE online course link from Scuba Schools International.
Upcoming Course Dates - Scheduled on a private basis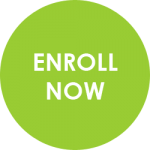 What's Next?

As a no-risk solution to deciding whether or not to dive, the cost of your Try Scuba will be applied to your Open Water Diver course if you decide to take the plunge and get certified with Denver Divers!
Get Certified!
See if Freediving is right for you. By taking snorkeling one step further, freedivers learn to hold their breath and dive to the depths scuba divers go with no tank and no air, experiencing the underwater world unlike any other sport.
Try Freediving!